Results
Summer Reading Gains
One of the main goals of Horizons is to assist all students in building literacy skills to ensure that students are reading on grade level. In 2018, we initiated a new literacy approach, including more individualized support and testing using DIBELS (Dynamic Indicators of Basic Early Literacy Skills). We administered pre-and post- testing and monitored the varying fluencies that correlated to each grade.
80% of our K-3 students moved from "Well Below Benchmark" to "Below Benchmark" or "Benchmark."
Starting Summer 2019, we will be working with Horizons National to get access to and implement the STAR 360 assessment with students in our Summer Program. We plan on using STAR to assess students prior to the program start and at the end of the program. The assessment data helps us to identify students who may need more intensive intervention during the summer, as well as to measure our success in mitigating summer slide and achieving academic growth across all students.

Student Retention and Attendance
According to the RAND corporation, the academic advantage for students with 20 or more days of attendance in a voluntary summer program after the second summer translated to 20-25% of typical annual gains in math and reading.
90% of our students missed fewer than 3 days in the summer
Overall student attendance rate was 97% for summer 2019
Overall retention rate was 91% (out of 217 students eligible to return based on age, 198 returned to the 2019 Summer Program)
High School Graduation and College Enrollment
High school students from low-income families drop out of school at a rate roughly six times that of their peers from higher-income families. According to the Connecticut State Department of Education, only 75% of the students who received free or reduced price lunches graduated from high school on time in 2014, compared to 92.2% of their wealthier peers.
100% of our high school seniors graduated in May
According to the US Census Bureau, in 2013 the college enrollment rates for low-income, recent high school graduates was 46%.
97% of Horizons graduates in the class of 2019 were accepted into college!
97% of Horizons graduates in the class of 2019 enrolled in colleges (including Lafayette University, University of Pennsylvania, Iona College, Temple University, Providence College and the University of Connecticut, to highlight a few).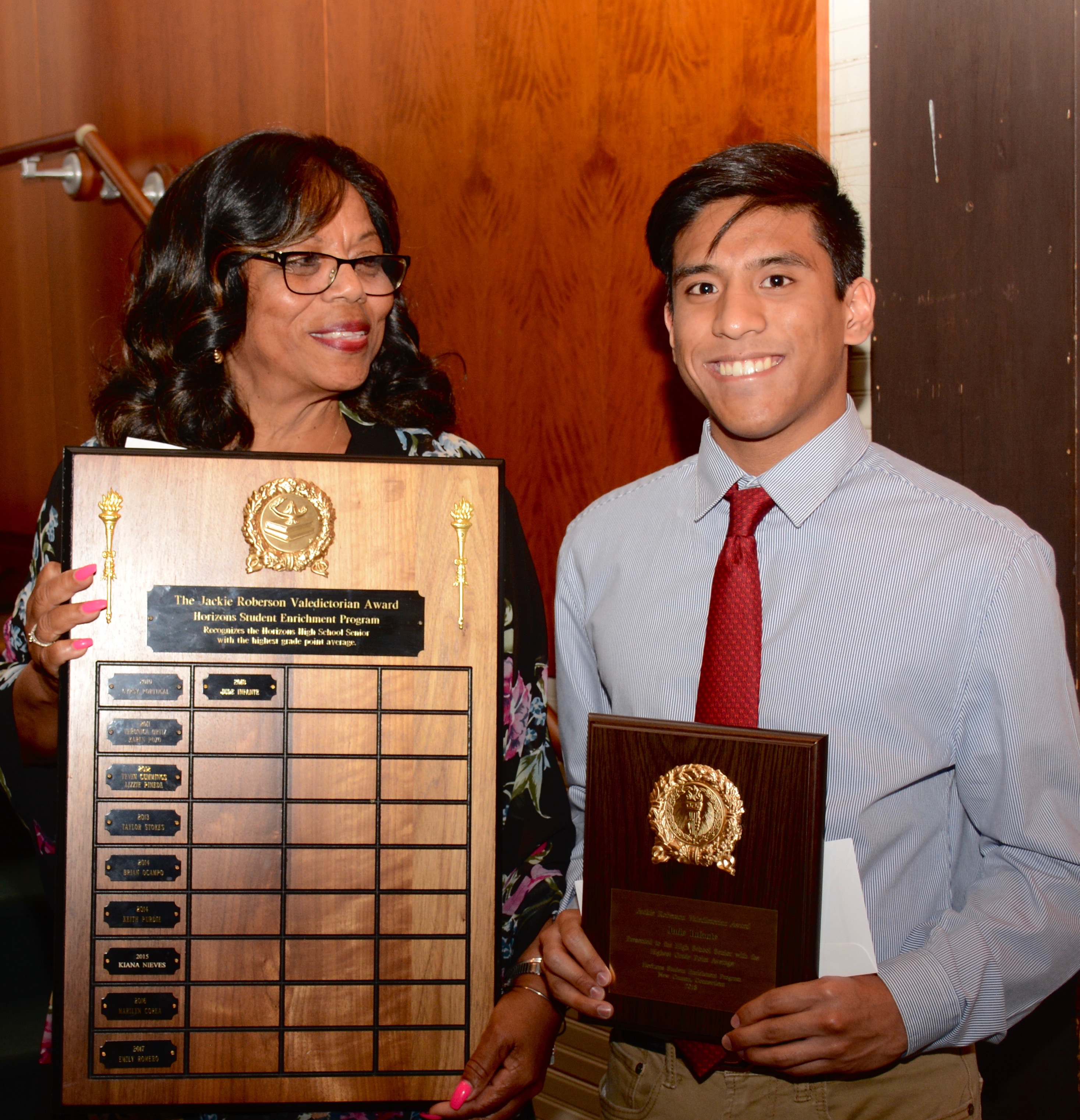 Swimming
Nearly 70% of African American children and 58% of Hispanic children have little or no swimming ability, which puts them at a greater risk for drowning. In predominately minority communities, the youth drowning rate is 2-3 times higher than the national average. Horizons provides daily swimming instruction on-site at the NCCS pool in the mornings, and the popular recreational swimming, in our donated neighborhood pools in the afternoon.
100% of our K-8 students were beginner to advanced swimmers, by the end of the summer.