To honor and celebrate the 28 graduating seniors in the Horizons at New Canaan Country School Class of 2022, staff, academic coaches, board members and families attended an outdoor graduation and Alumni Association induction ceremony at Country School on Saturday, June 4.
Bankwell sponsored the graduation event for the fourth year in a row, recognizing the resilience, hard work, and dedication of these seniors, many of whom started with the program before third grade. Bankwell Branch Manager, Toure Surgeon, a Horizons alumnus from the Class of 2006, shared these words of advice with our graduates, "The road ahead is long and wide and full of opportunities. Don't settle. Settling means giving in to someone else's vision of your life. Don't let the noise of the crowd silence your inner voice. And most importantly, have the courage to follow your heart and intuition."
Bankwell, together with contributions from the Horizons Family Council, gifted our graduates with a new piece of luggage filled with essentials to help prepare them for the next step in their educational journey.
The class student speaker, Ramses Perez, a 2022 graduate of Brien McMahon High School's International Baccalaureate program expressed his gratitude to Horizons for the impact the program has had on him. "As we all know, middle school and going into high school was no joke. In my experience, the [Horizons] senior program kept me afloat, and I was able to maintain my confidence in my academic abilities throughout each and every school year. I'd like to thank you Horizons, for changing my life," said Ramses.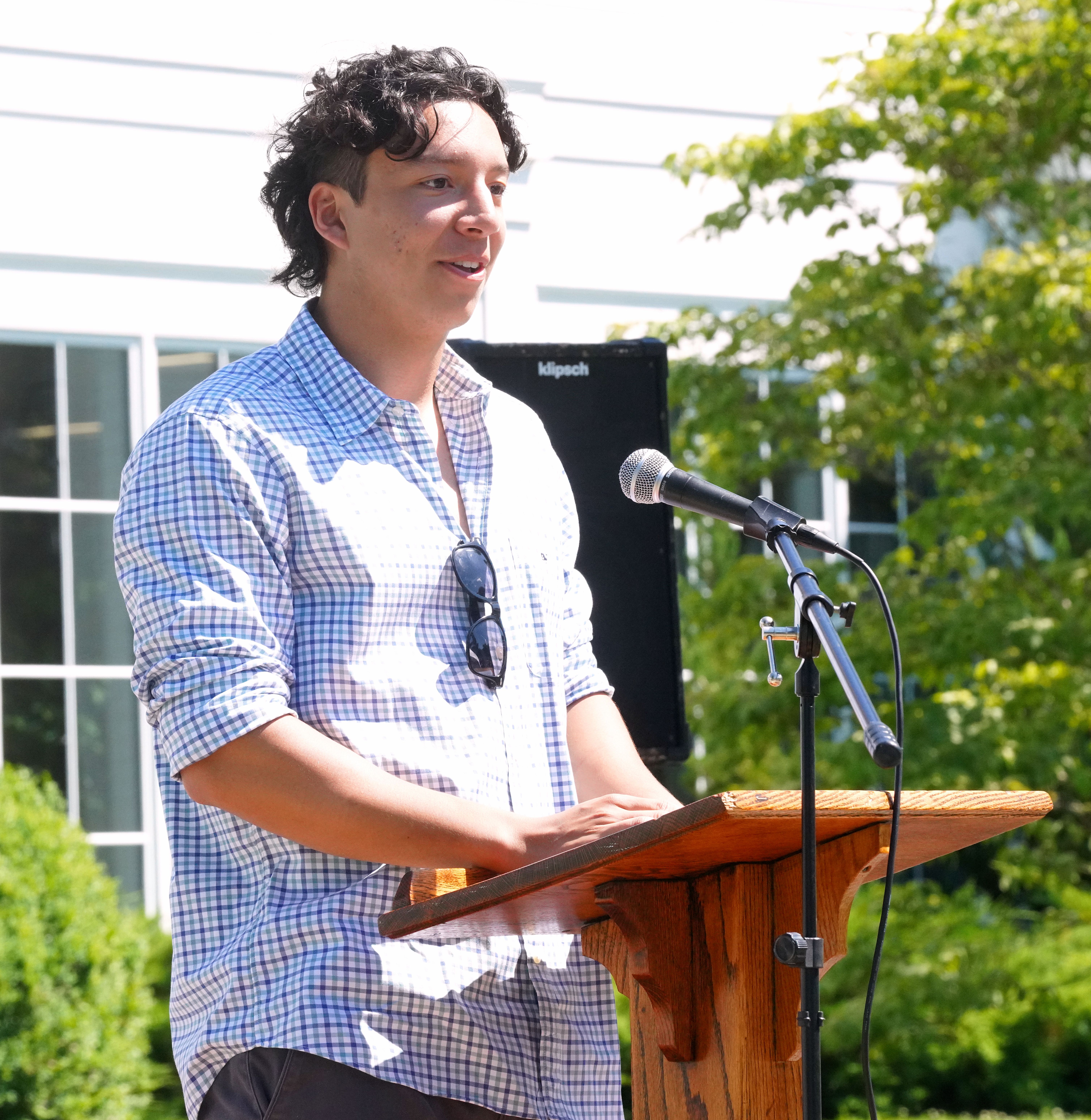 Nehemie Moïse, Horizons Director of Student and Family Support was joined by Family Council representative, Nancy Nieves, to present the Leah Kimmet Spirit Award to Berenice Giron, a 2022 graduate of Westhill High School in Stamford. The award recognizes a graduating Horizons high school senior for their outstanding kindness, enthusiasm, and dedication to others. Berenice plans to attend Southern Connecticut University in the fall.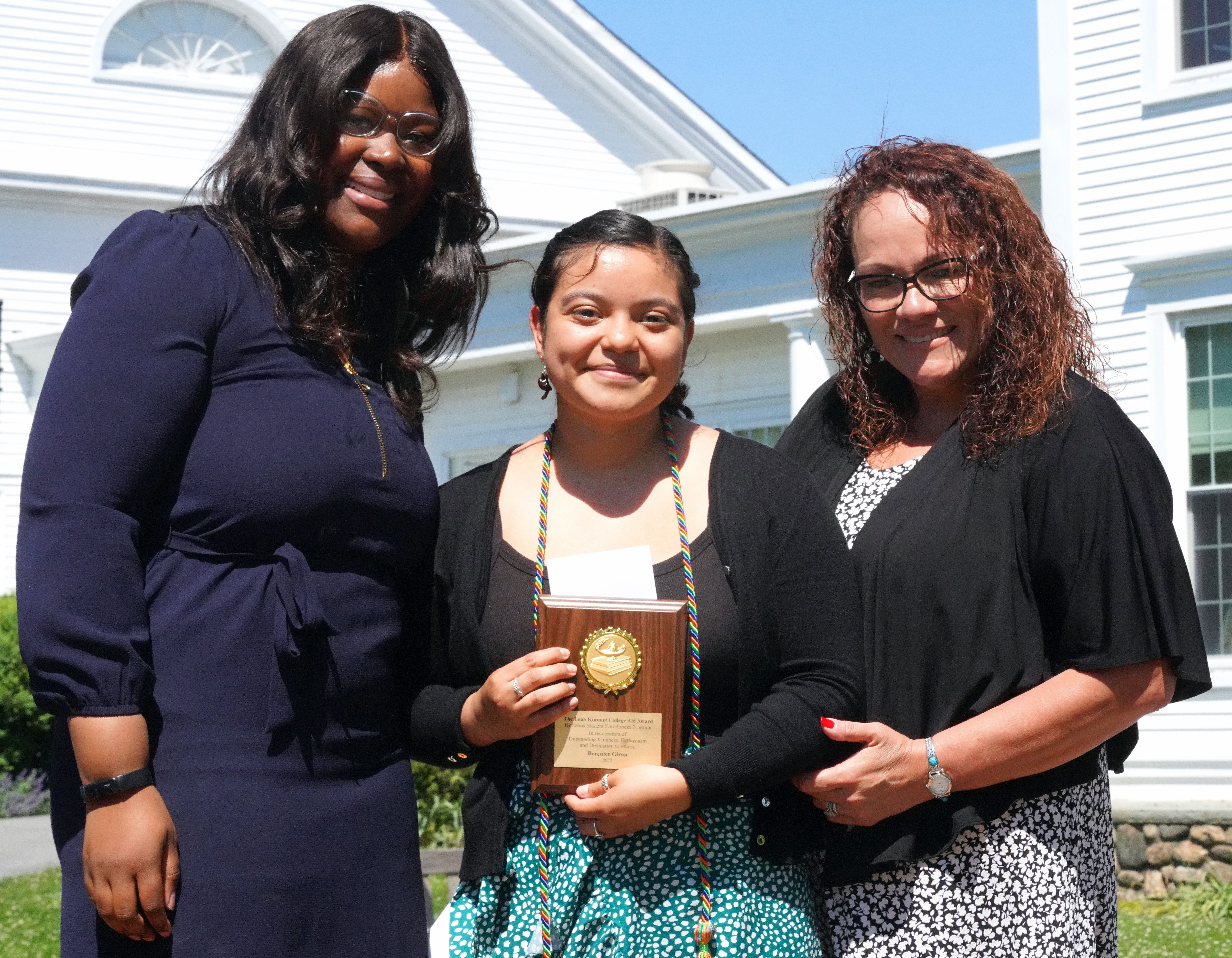 Jackie Roberson, Horizons Senior Program Dean of Students and Culture presented the Jackie Roberson Valedictorian Award to Marissa Crevecoeur, also a graduate of Westhill High School, who plans to attend Columbia University this fall. This award is in recognition of the student who has received the highest cumulative, weighted GPA throughout their high school years and is known for their integrity and active involvement in the Horizons program. Marisa took a very strong load during her time in high school and has an overall GPA of 5.00.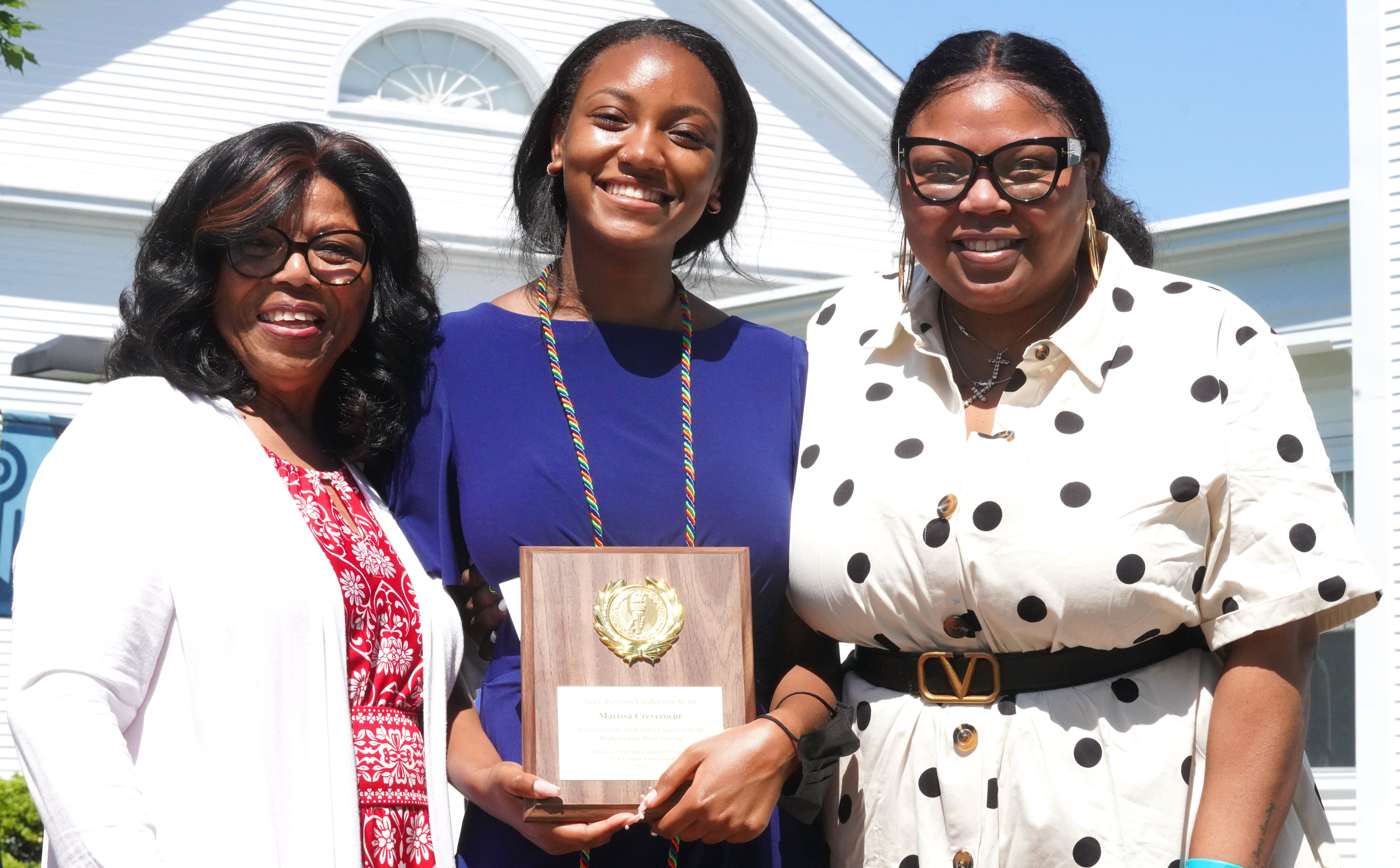 The Class of 2022 received acceptances to over 86 different colleges and universities. Students plan on attending Coastal Carolina University, Columbia University, Delaware State University, Eastern Connecticut State University, Florida Atlantic University, Georgetown University, Harvard University, Iona College, Lynn University, Norwalk Community College, Sacred Heart University, Salem Statue University, Southern Connecticut State University, Stanford University, University of Connecticut, University of Connecticut – Stamford, University of North Carolina School of the Arts and the University of Virginia.
Roberto Nieves Jr., Horizons Class of 2007, and current Camping and Sports Director shared reflections as the alumni speaker and led the recitation of the Alumni Association Oath as the graduating class was inducted into the Horizons Alumni Association.
Executive Director, Nancy von Euler closed the ceremony with a Franciscan blessing that beautifully reflected the Horizons values and hopes for the impact the graduates will have as they head into the world. "May you be blessed with the foolishness to think that you can make a difference in this world, so that you will do the things which others tell you cannot be done." All students were asked to take a plant that lined the stage and present it to their family in recognition of the love and support that helped them get to this important milestone.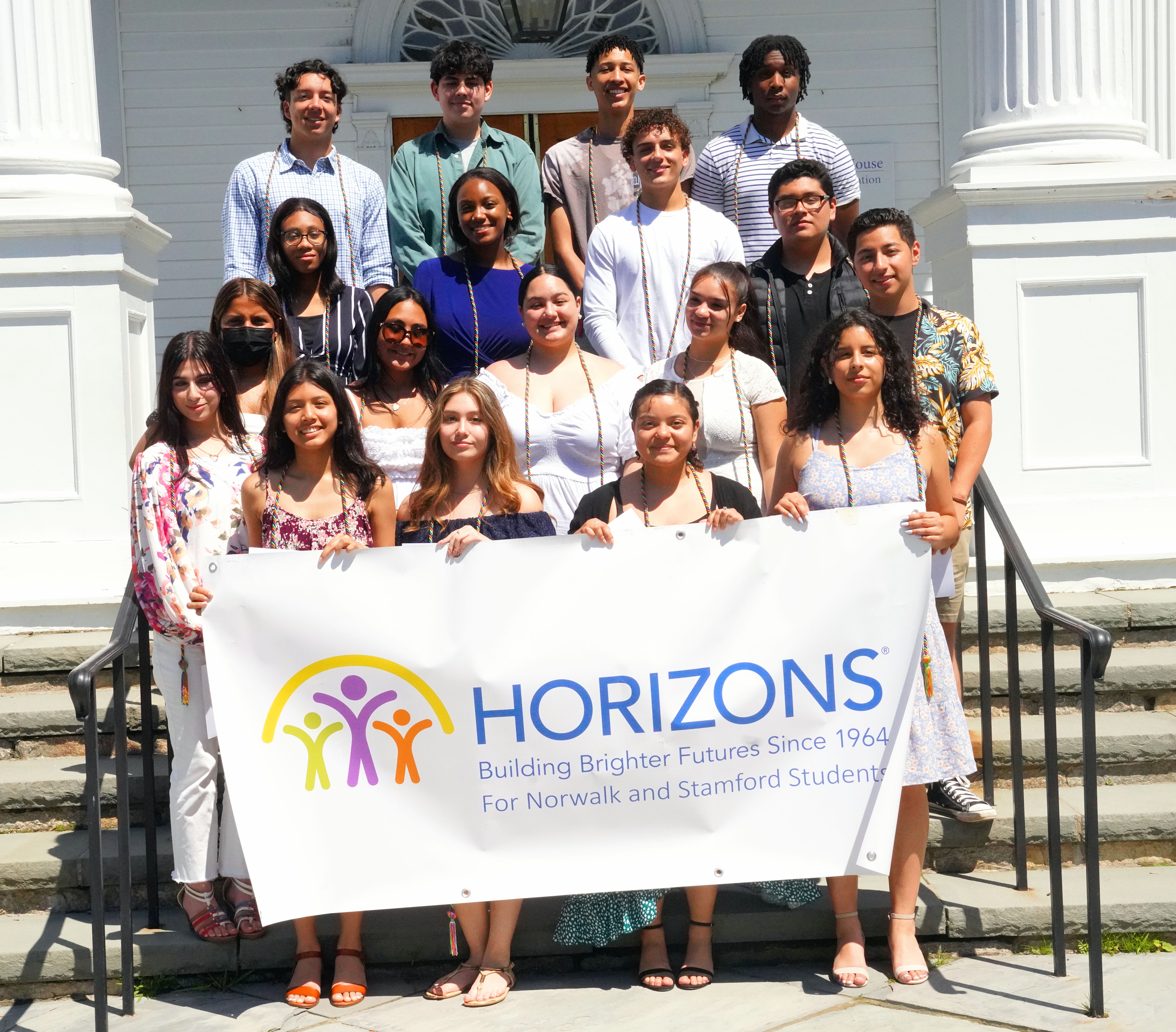 Founded in 1964, Horizons at NCCS is the first in a nationwide network of programs that are successfully closing the opportunity gap experienced by under-resourced students. Horizons at NCCS builds deep and lasting relationships with the 400 K-12 Norwalk and Stamford students it serves. The summer program and year-round academic and enrichment programming help students imagine and achieve a brighter future for themselves. For more information, please visit www.horizonskids.org.
---