Horizons Giving Day Raises Funds for Year-Round Programming
Horizons at New Canaan Country School (NCCS) will be participating in Horizons Giving Day with an advance giving period that began May 1 and culminates on Wednesday, May 18. The Bauer Family Foundation has offered a $20,000 matching gift challenge to inspire giving. The first $20,000 in donations will be matched dollar for dollar by the Foundation. All funds raised will support the organization's year-round academic and enrichment programming.
Horizons at NCCS helps close to 400 under-resourced Norwalk and Stamford students overcome hardship, build resilience, and ultimately achieve their dreams. During our admissions process, we prioritize students who are experiencing academic, social-emotional, and financial need. The programming that Horizons at NCCS provides is needed more than ever as we help students and families recover from the challenges of the last two years.
Horizons at NCCS provides a six-week summer program for students in grades Kindergarten through ninth grade, school year programming, including Saturday programming for grades Kindergarten through ten, a high school program, and family programming. Executive Director, Nancy von Euler said, "Horizons is a supportive, connected community that exposes students to experiences that fuel their dreams for the future and then provides them with the support to realize those dreams."
When Horizons at NCCS makes a commitment to a student it is a long-term commitment with many students joining the program in Kindergarten remaining engaged through high school graduation and even into early college. This model works and its success is demonstrated in the outstanding high school and college outcomes that show Horizons at NCCS students are beating the odds. Our three-year average high school graduation rate is 100% and our three-year average college enrollment rate is 94%.
Horizons at NCCS is a non-profit organization that must raise its entire $1.9 million budget annually to cover the cost of their tuition-free, year-round programming. Proceeds raised during this year's Horizons Giving Day will support year-round programming including costs of busing, tutoring, academic coaching, college tours, and more.
Donations can be made from May 1 to May 18 by visiting: www.HorizonsGivingDay.org/organizations/horizonsnccs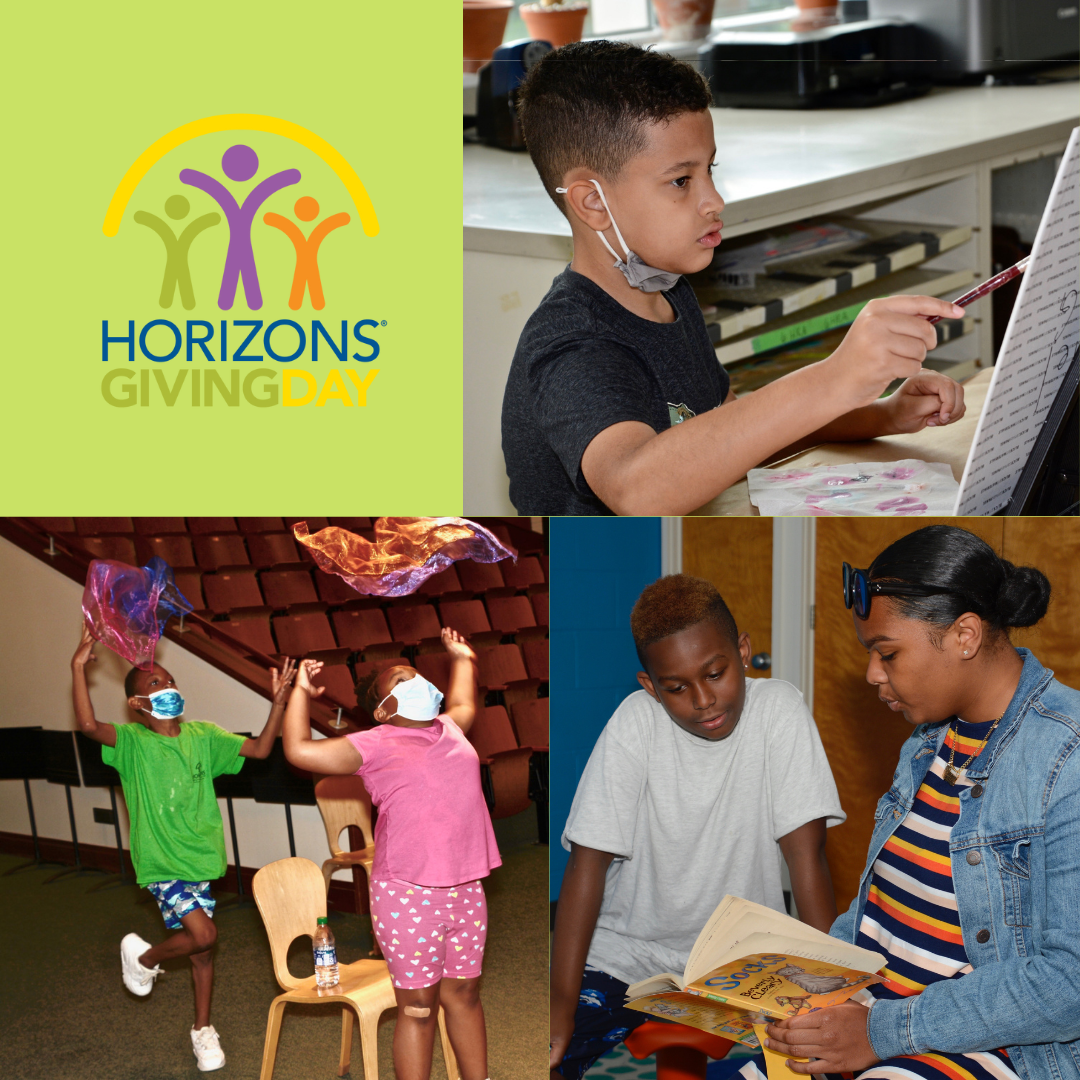 ---